Water Safety Plan in Afrikaans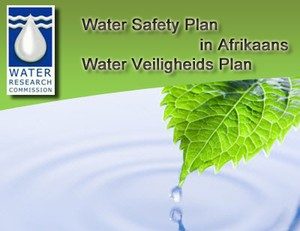 Owing to the great success and strong demand for the Water Research Commission's web-based Water Safety Plan tool (developed by Emanti Management), requests have arisen from municipalities and practitioners to make the Water Safety Plan more accessible in various indigenous languages.
So far the WSP has been translated into Afrikaans, following a request form Cederberg Municipality through Jeffares & Green. The excel based Afrikaans WSP tool encompasses drinking water from source to consumer and also includes a draft Wastewater Risk Assessment component. Plans are afoot with the WRC to web-enable this, and then to do similar in Zulu, Xhosa, etc. as per request.
If you would like a copy of the Afrikaans version WSP, please contact the Emanti Team.
Na aanleiding van die enorme sukses en aanvraag wat die Water Veiligheids Plan (WVP) ge-genereer het by Munisipaliteite (ontwikkel deur die Emanti span vir die "Water Research Commision"), was daar 'n duidelike behoefete om die WVP in meer tale beskikbaar te maak.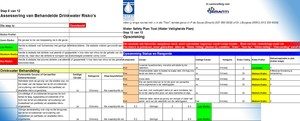 Die WVP is nou beskikbaar in Afrikaans nadat daar 'n versoek was van die Cederberg Munisipaliteit deur Jeffares & Green. Die excel gebaseerde WVP dek drinkwater vanaf bron tot verbruiker sowel as 'n konsep ("draft") Rioolwater Risiko Assessering. Daar is reeds planne onderweg met die WRC om die Afrikaanse weergawe elektronies beskikbaar te maak via die web, en verder meer, om die WVP ook in Zulu, Xhosa, en dies meer te vertaal.
Indien u belangstel om die WVP in Afrikaans te gebruik, kontak gerus die Emanti Span.