eWQMS Provides Blue Drop Certified Data
In order to address Blue Drop Regulatory certified data and associated data audit trail requirements, the eWQMS team, in close consultation and collaboration with Department of Water Affairs (DWA), has introduced a number of improvements to eWQMS functionality. These changes mean that the eWQMS now meets all DWA Blue Drop System (BDS) certified data requirements.  To ensure that your data is BDS certified, please ensure that details of the following are captured when submitting data:
Date sampled
Date analysed
Sampler details
Laboratory details
Laboratory references
Capturing of the above detail is required for all 3 methods of data submission to the eWQMS including:
1. Internet submission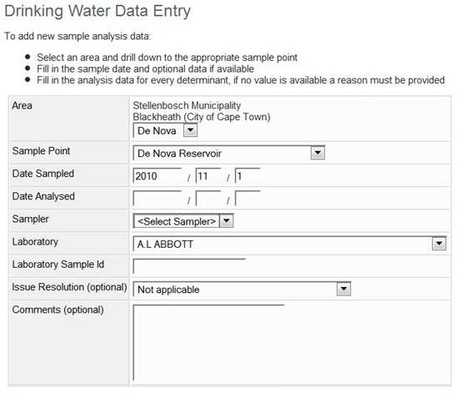 2. Spreadsheet submission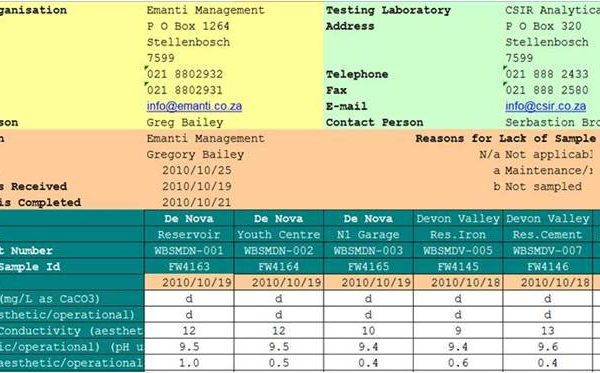 3. LIMS/csv submission (mostly from Laboratory Information Management (LIMS) system)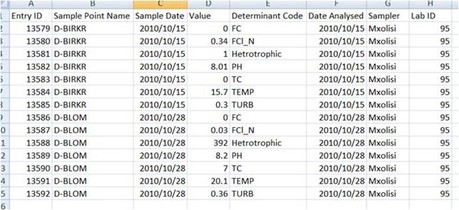 If you have any queries related to data submission via eWQMS or Blue Drop certified data requirements, please do not hesitate to contact your eWQMS Provincial Team Leader.