Interns getting their hands dirty for water safety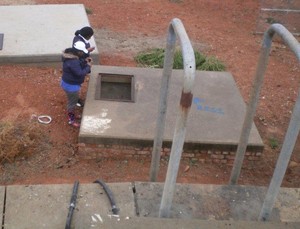 Emanti's four Groen Sebenza interns recently assisted Kannaland Municipality and Hessequa Municipality with water safety planning. Not only did the interns need to actively participate in various client meetings, but they were also required to assist with hazard and risk assessments during site visits to water treatment and associated facilities. The systems were then assessed using the WRC developed water safety planning tools.
The interns are now not only familiar with the concept of water safety planning, but have also gained valuable field experience regarding preventative risk management through both risk identification and risk prioritisation. Although the work was challenging, the interns seized this exciting opportunity wholeheartedly and are looking forward to similar assignments in the future.